I left Barcelona by high-speed train bound for Girona. The 120-mph train journey took 40 minutes and cost about $20. That's a bargain in my book. Not much to see along the way – lots of tunnels, some hilly terrain, and that's about it. But Girona is a real breath of fresh air.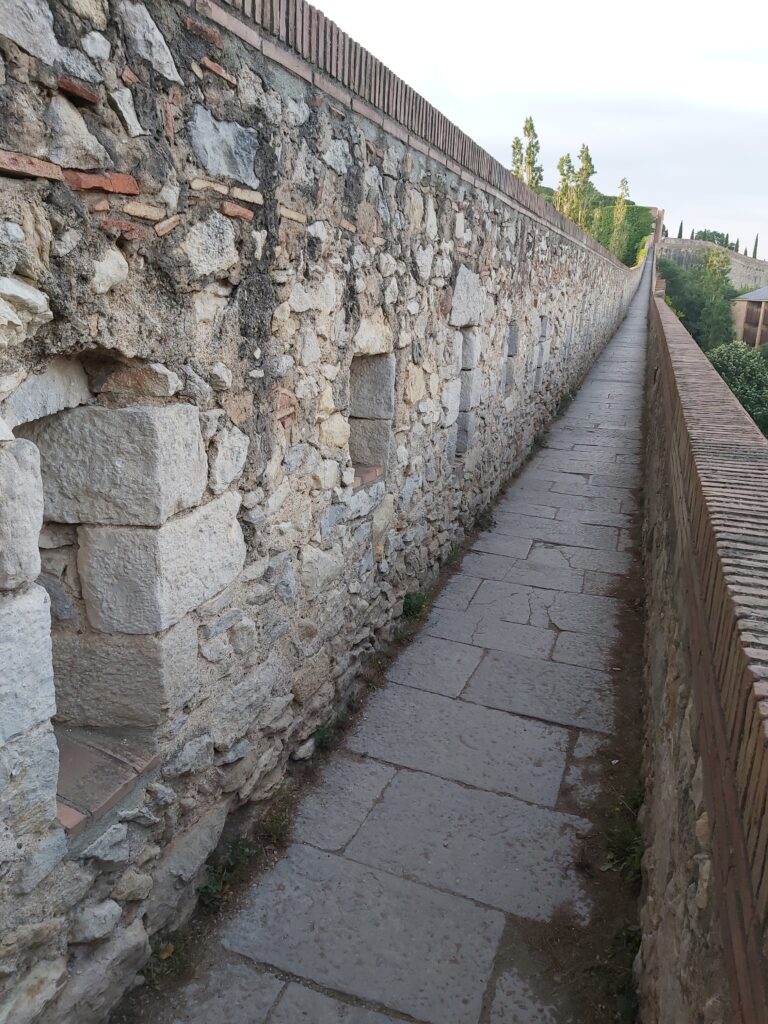 Girona is cooler than Barcelona. Girona has a nice breeze. Girona has a population of 100,000. The Barcelona metropolitan area has a population of around 5.5 million people. Ah, elbow room. The town dates from Roman times (around 100 BCE), but it's mostly medieval. Cathedrals from the 11th century, medieval walls (from the 14th and 15th centuries, which you can walk), and lots of stone buildings and narrow streets. All pretty cool. The old city is well kept, and the few buildings in need are under renovation. Outside of the old city, is modern Girona with all you'd expect from a modern city. And, like in Barcelona, it is clean and almost graffiti free (mostly confined to surfaces that can easily be cleaned or repainted).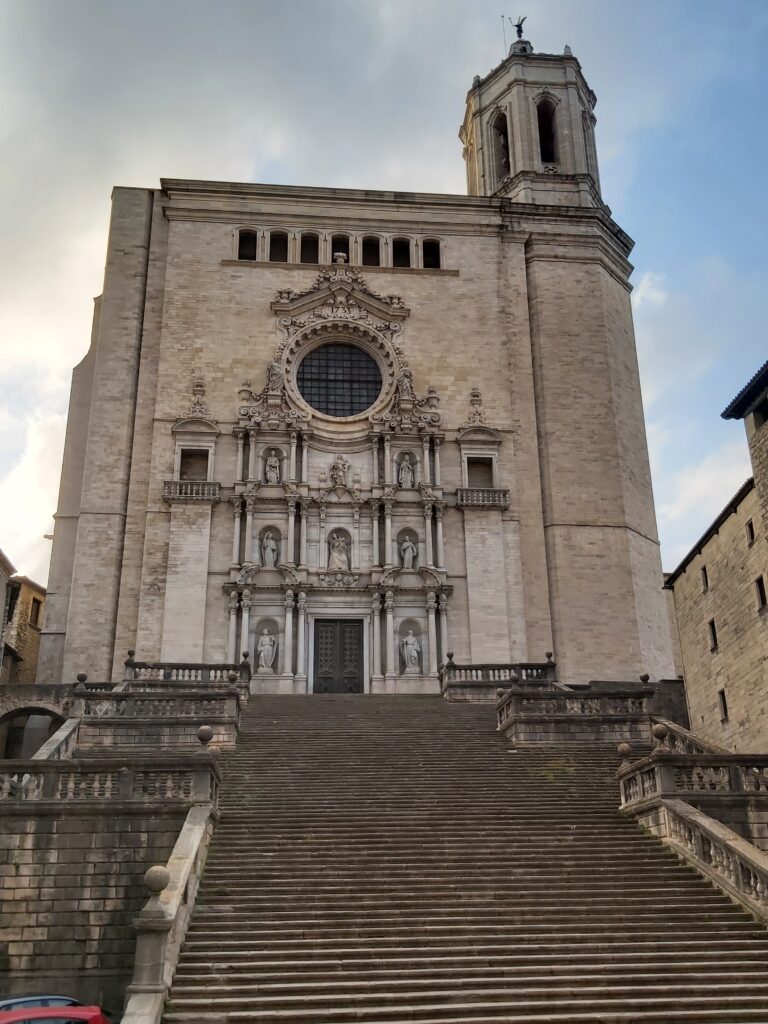 I arrived in Girona on Thursday. Friday was the Solemnity of the Nativity of Saint John the Baptist. Those who are closely following Liturgical Feasts, will know, naturally, that the event is marked by fireworks throughout the days and nights preceding the celebration. Fireworks is an odd word for Americans to describe the thing. We might say firecrackers, but they are more accurately described as sticks of death. Think demolition. Explosions throughout the night.
The day of the Nativity of Saint John the Baptist is marked with processions through the streets and, of course, with everyone taking the day off. Shops are closed.