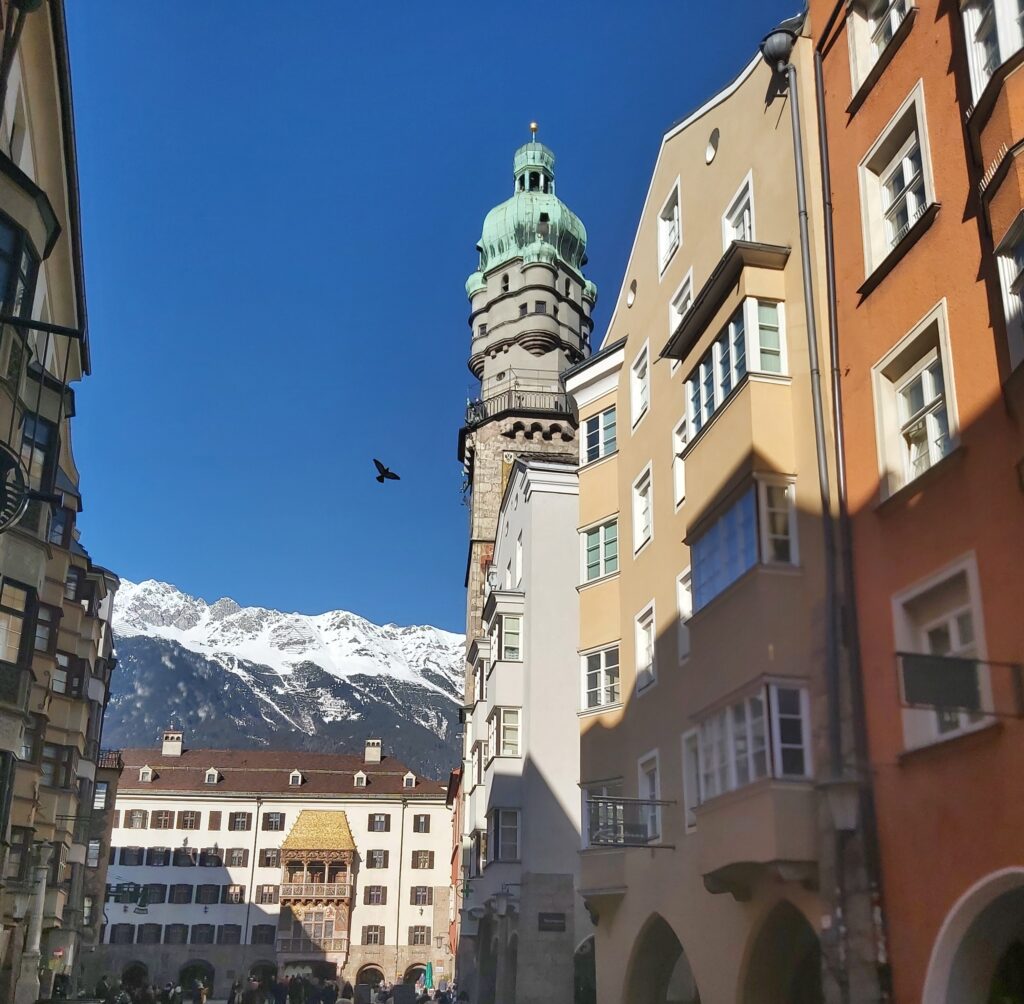 I took a short trip over (4 hours by train) to Innsbruck, Austria's 5th largest city. Innsbruck has a population of 130,000, while Vienna, the nation's capital and largest city by far, has a population of 1.9 million. Innsbruck is surrounded by mountains, nestled in the Inn valley, straddling the Inn River. Vienna is not surrounded by mountains, but does sit on the Danube River. Which is nice.
First, a word about the trains. On your ticket, is your seat and car number. In Spain, for example, you would guess where you needed to stand on the platform. If you guessed wrong, you either run along the platform to get to the correct car, or get on the train and force your way past everyone until your finally reach your seat. In Austria, they tell you where to stand. Brilliant!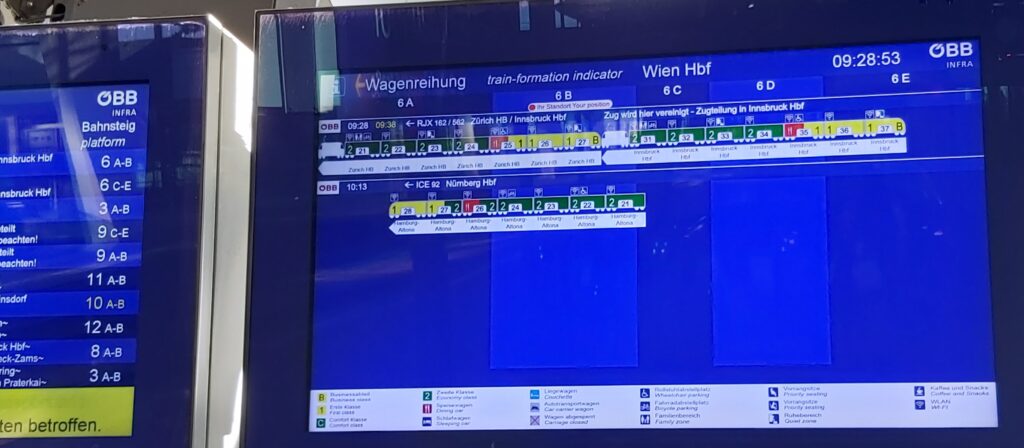 Since it is a small town, Innsbruck is more concentrated than Vienna. Hotels, restaurants, shops, bars, museums, and government offices are all packed together, making the city easy to walk. I imagine locals scoff at those city center establishments—damn tourists—preferring the restaurants sitting atop mountain passes. I was on foot.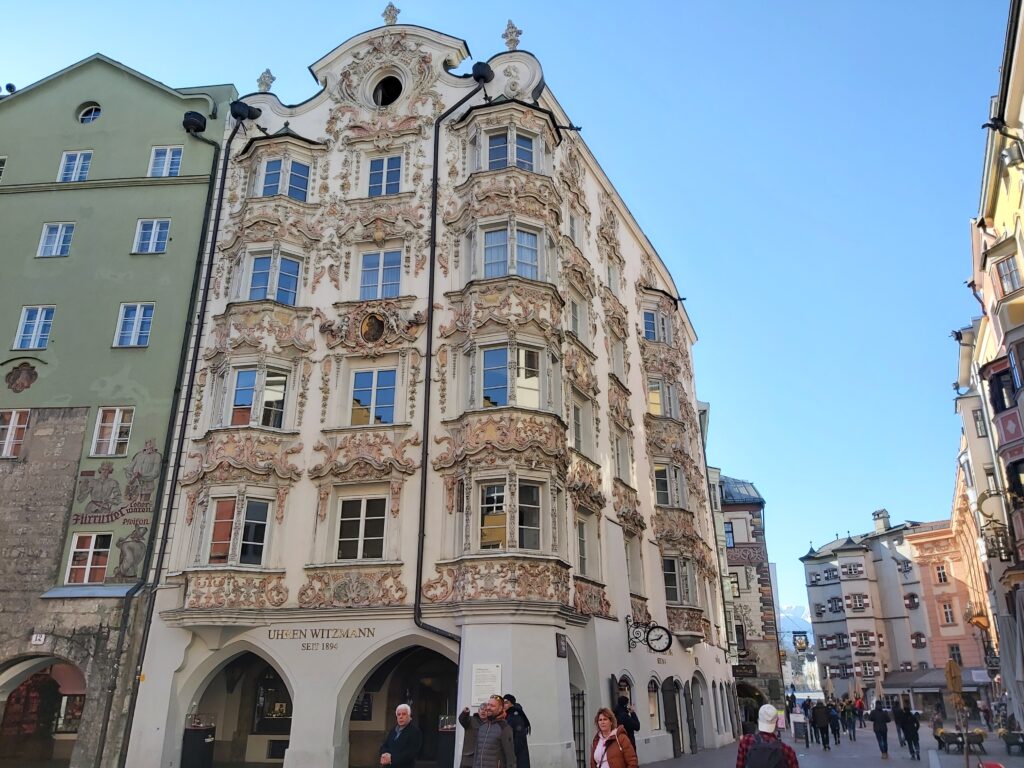 The most striking difference between Innsbruck and Vienna is that buildings in Innsbruck are colorful, while those in Vienna are mostly beige.  Stately.  Beautiful.  But, beige.  With the occasional grey or sun-bleached yellow.
Biege. Beige and skis. The two most striking differences. I have occasionally seen Viennese schlepping around skis, either coming from the train station or car park; but in Innsbruck, they are everywhere. Five ski areas are in the immediate vicinity of Innsbruck make for an easy day trip. So easy, in fact, that no one bothers to pack. Grab your skis in one hand, your ski boots in the other, and go. God forbid you grab a cup of coffee to go.
The downside to Innsbruck is the mountains. The mountains separate the Inn valley from Germany to the north and from Italy in the south. Everything is confined in the east-west valley, including the airport. The airport is so close to town, that aircraft approaching the airport fly directly over the old city center. Fortunately, the prevailing winds mean that aircraft take-off heading away from the city. Take-offs are the noisy bit. So, yeah, mountains.
As downsides go, this one is not bad. First, east-west valleys are good for sunshine. Steep north-south… not so much. Second, if you can put up with the gorgeous mountain views, high-speed rail, and the occasional airplane, you have Switzerland to the west, and Italy to the south (3.5 hours to the south side of the Alps). Germany is a bit harder: you must go northeast and then northwest to get to Munich, but it's less than 2 hours by train.
I think I could live with that as the downside.