Sorry. The story of Valladolid doesn't have ancient Iberian tribes or Romans. It was founded in the 11th century, was the capital of Spain for a time, kings were born here, and Christopher Columbus died here. Oh, and it's the capital of the region of capital of Castile and León. Hardly any history at all, really.
At first glance, it a 20th century industrial town. At second glance, it is so much more. Cathedrals, chapels and colleges with intricate carvings that bogle the mind. How did they do that? And at least one cathedral that couldn't. Unfortunately, all that splendor is surrounded by 20th century crap architecture and vacant shops lining the main streets. Sad, yes, but a real opportunity for bargain hunters: how about a 4-bedroom house, with swimming pool, in sunny Spain for a couple hundred Gs? It does my heart good to look at the postings in the Realtor's window and think "I can this." A bit different from Frisco.
My first clue of Valladolid's glory was when I spotted the Church of Saint Paul (Iglesia de San Pablo).  Stunning "high relief" carvings cover the front from ground to sky.  Carvings projecting so far out of the wall, that you can see up the robes!  Aside from the carvings, the church is otherwise pretty standard. Bell towers flank the entry… but wait… what's that?  The stone work is off.  The tower on your right has beautifully matched stones.  The tower on your left is a hodgepodge by comparison.  Was it originally plastered?  Shoddy repairs? Or did they just run out of money?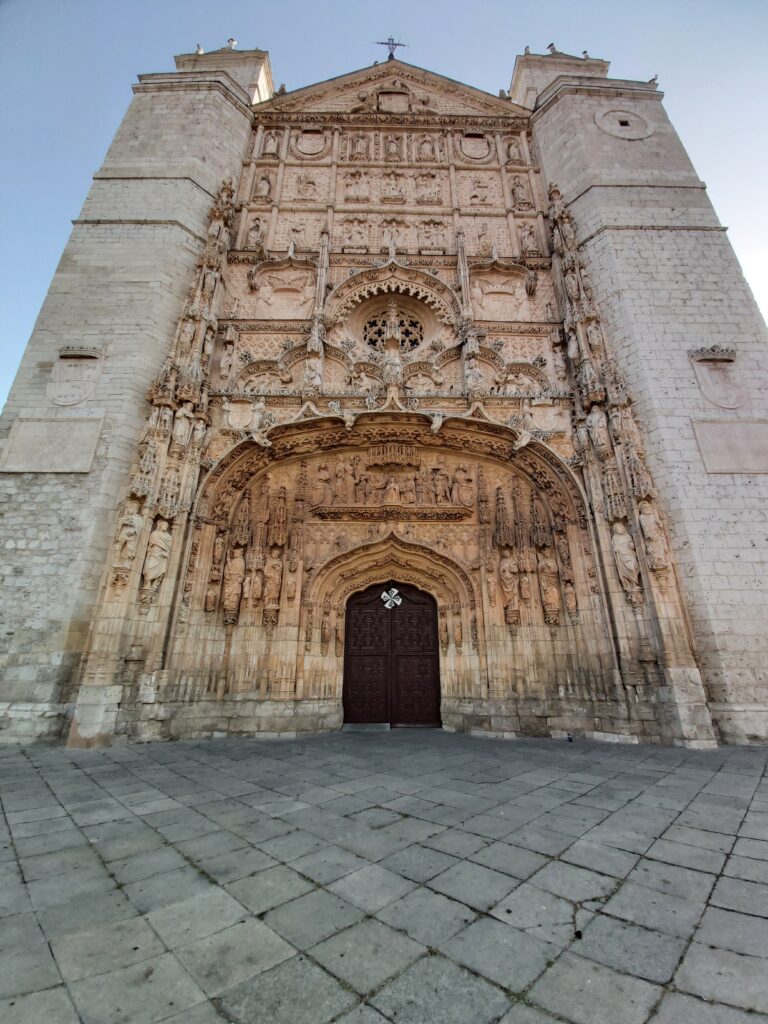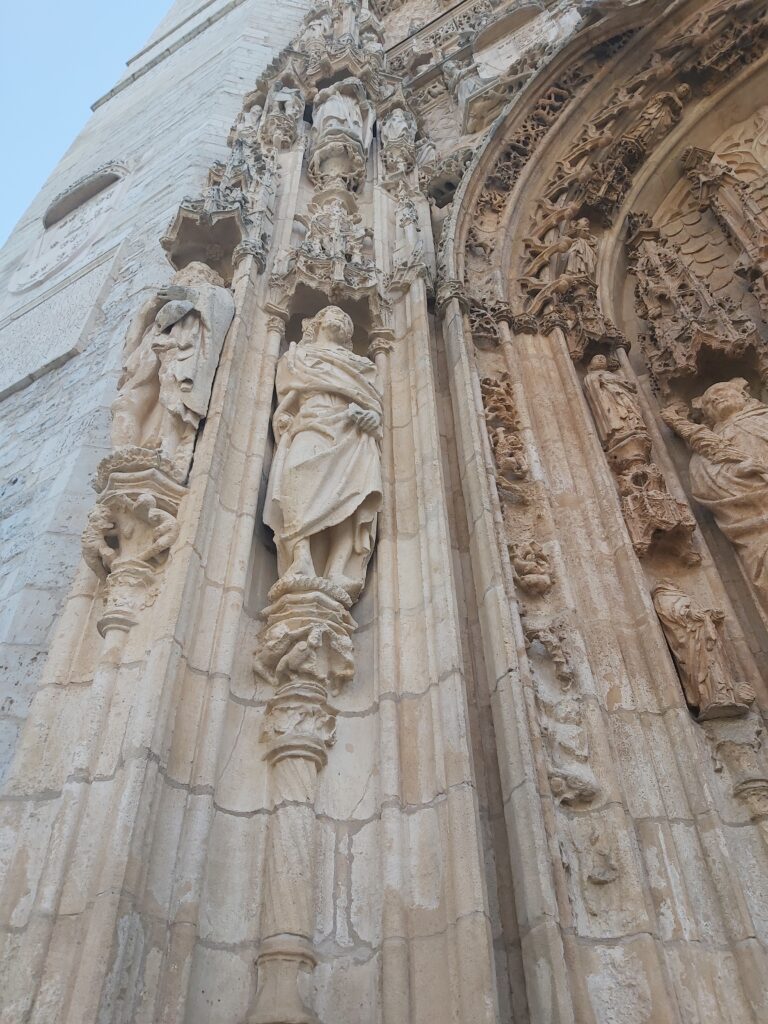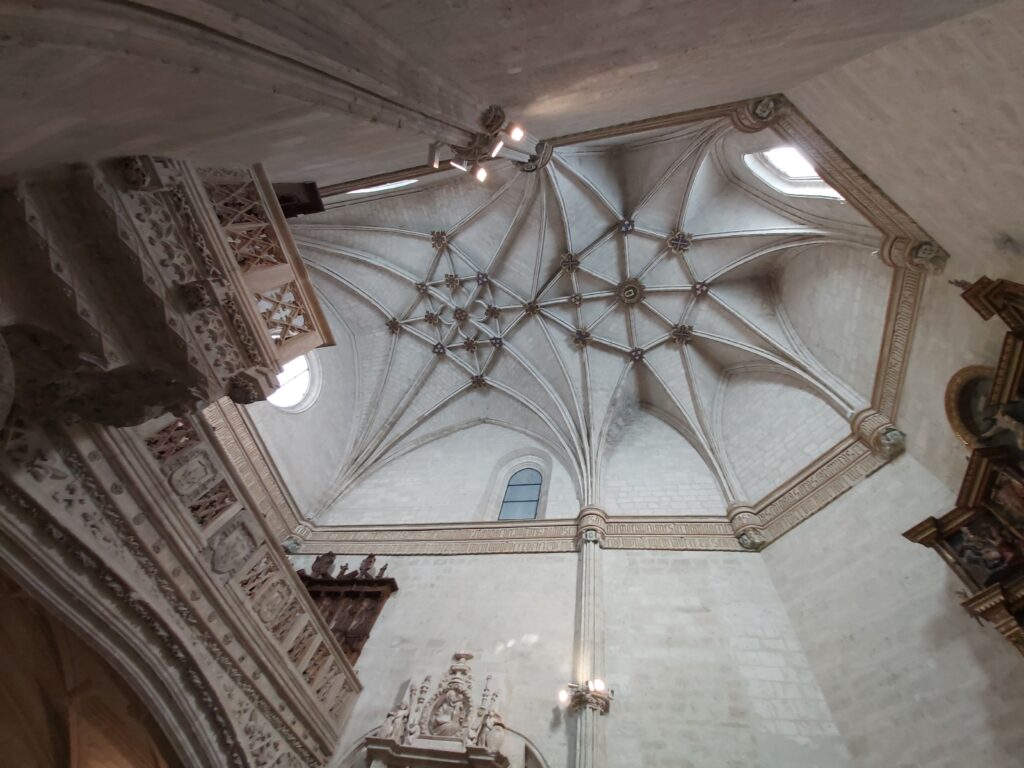 On the east side of Iglesia de San Pablo is the Colegio de San Gregorio. It is definitely worth a tour. It's a college, a chapel and a museum all in one. The chapel is ridiculously asymmetrical. In part, things were added to the chapel later because they looked like they would go. In part, its whimsical. Mostly, its due the chapel being squished up against the Iglesia de Pablo. Just shoe-horned in there.
The courtyard is so intricately carved that it was only by comparing one section to the next that I figured out how it was built. Each of the upper carvings is in 3 sections.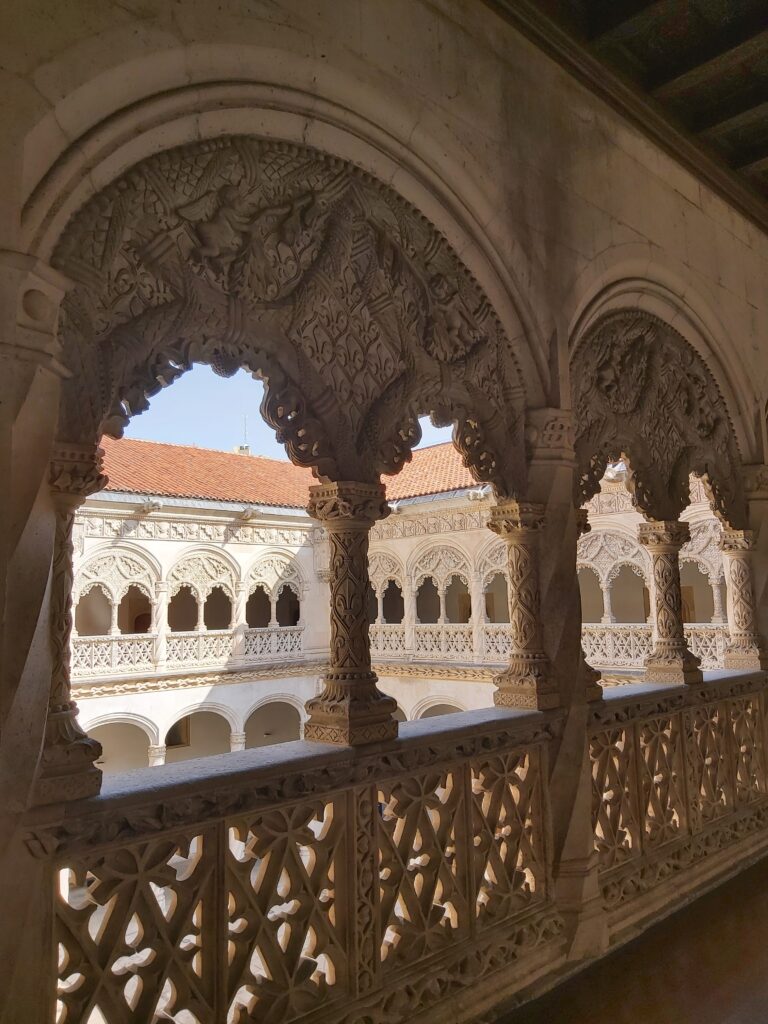 The museum is entirely filled with religious works. The carved wooden choir stalls from San Benito el Real are incredible.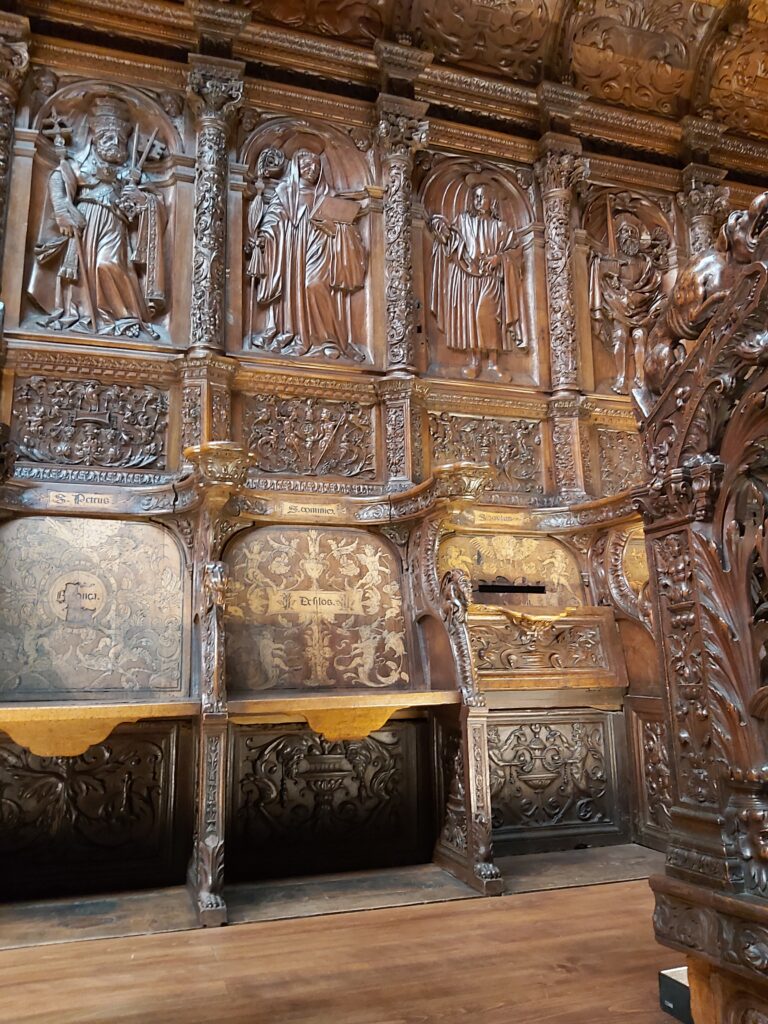 And finally, Valladolid is proof that not all ancient structures survive.