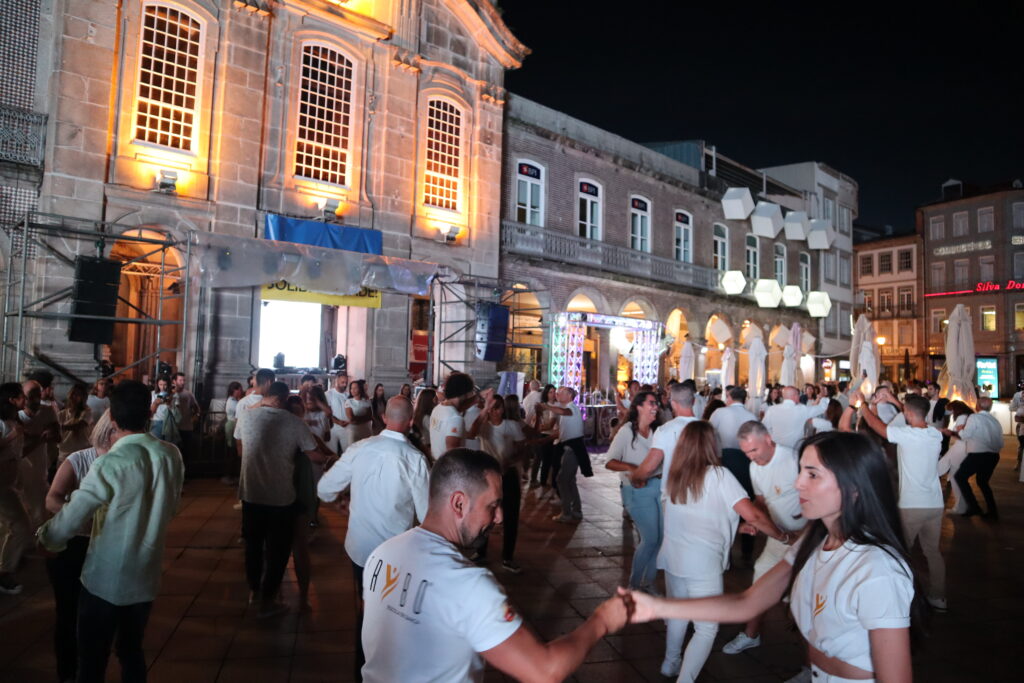 I headed north from Lisbon to see what life was like in a smaller town.  And it was nice.  Braga is the fourth largest in Portugal, about a quarter of the population of Lisbon.  When I visited, they were having an arts festival called "Noite Branca", or white night.  Three nights of music and art, beer and food, and one major problem.  Everyone was wearing white, and it was after Labor Day.  OMG!
Northern Portugal is less populated and less popular with expats. All because it is a few degrees colder than it is on a southern beach. I'll take that. And it's cheaper.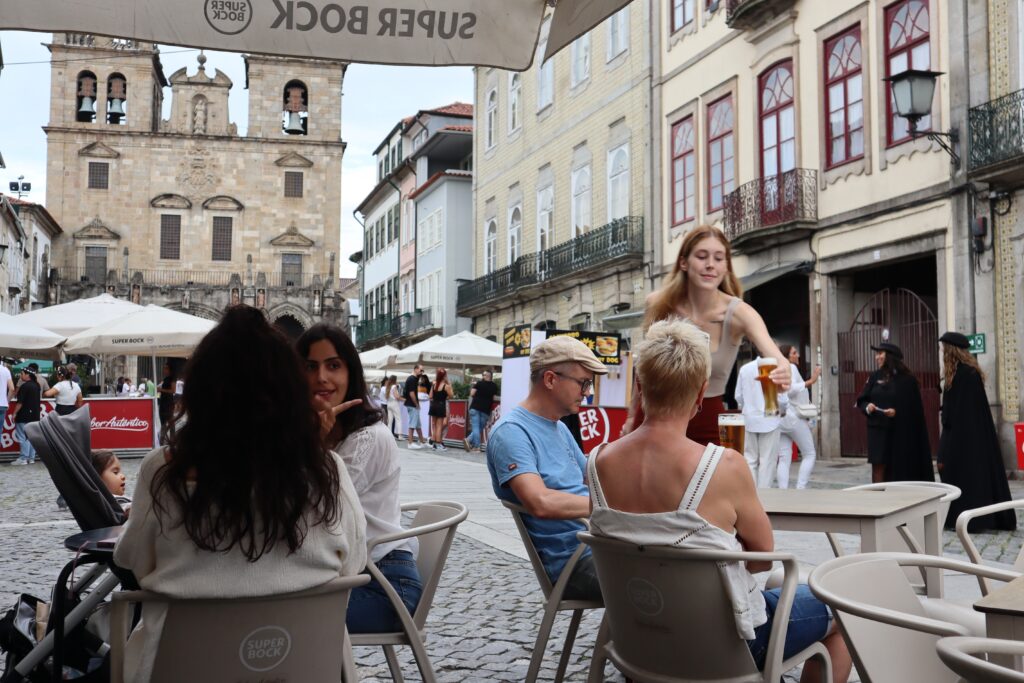 I treated myself to a nice dinner and some wine. I asked the waiter to bring me a glass of a nice Portuguese red wine. He did. I asked what the wine was, and he said, "red." He was very confused. Turns out, many restaurants and bars have a limited selection of wine by the glass. As in one red, one white, and one green. And yes, green wine is a real thing. Vinho Verde, or green wine, is not green. It is a fresh and light white wine unique to a region in the north of the country known for its lush green foliage. And it is delicious.
So, pro tip: just ask for red, white (or green) when ordering by the glass. They probably only have one type of each available.
Another pro tip is that everything starts later than you think. The crowds really didn't show up for the festival until I was already in bed. Should have taken a nap.