I have traded Tbilisi, and weather in the 30s C, for Prague and the low 20s C. And just in time, too. The temps in Tbilisi are now in the 40 to 45 C range, or 104 to 113 F. Ouch. Too hot.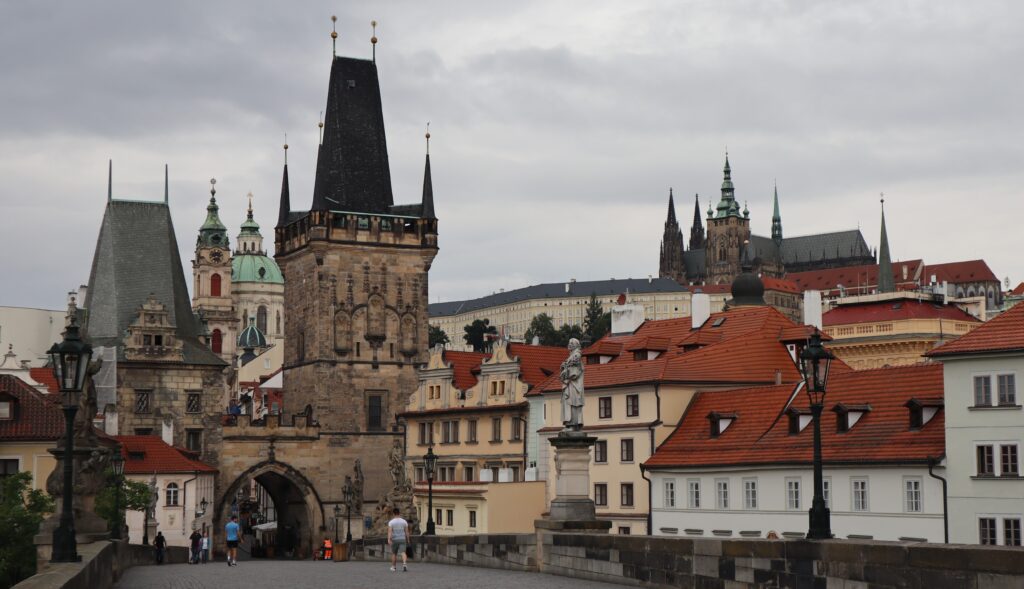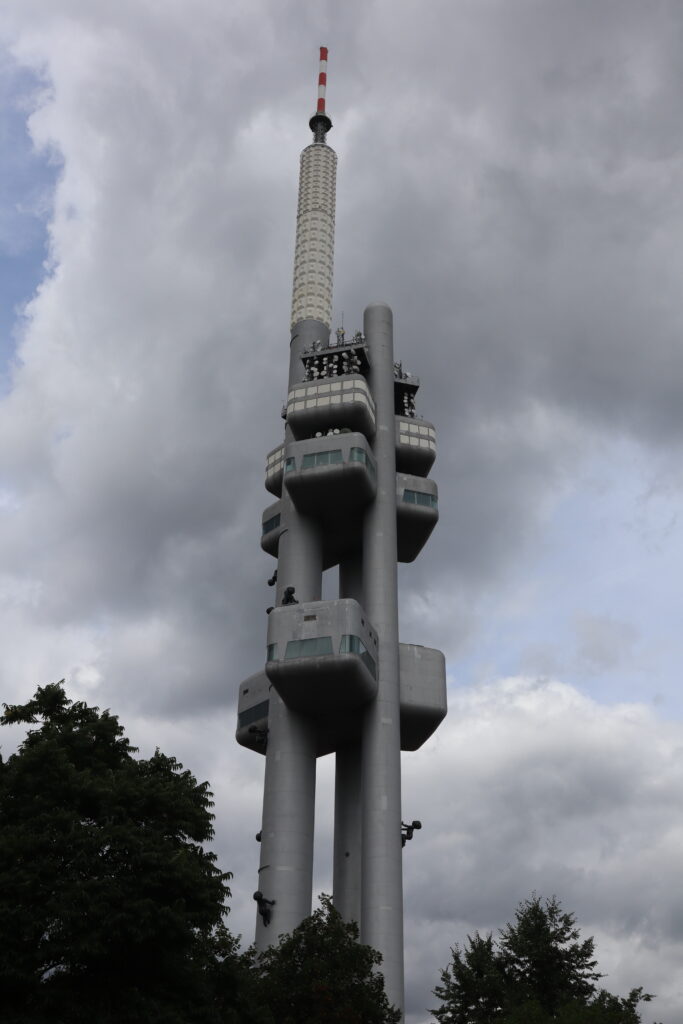 Prague is one of those beautiful and historic cities. It was not smashed by wars. The Czech people get on with their lives and let you get on with yours. And they have good beer. In fact, Pilsner Urquell is one of all-time favorites, but they have many other fine beers and thriving craft beer scene. Of course, you shouldn't take my word for it. Try Czech beers for yourself, using that old Czech proverb: "A fine beer may be judged with only one sip, but it is better to be thoroughly sure."
I met up with my niece, G, for a few days of beer drinking and goulash.  She went on her travels—a whirlwind tour of Europe—while I stayed on for another 10 days.  While in Prague, I found that G thinks giant, faceless babies are creepy.  I guess there really is no accounting for taste. 
After G left, I moved out of the historic center and into an area where locals actually live.  And I have it say, what a change!  It's calm.  Almost sedate.  And way more baby strollers!  And still there are plenty of restaurants and bars to satisfy all my cravings.
What can I say about Prague? Well, it has grown up since my first visit 20 years ago. It has lost its wild abandon, but kept its party feel. I saw plenty of bachelor and bachelorette parties—proper ones complete with costumes—and throngs of happy drinkers. Outside of the historic center, the city is just a beautiful, even it is decidedly less ornate.
Prague is a wonderful city, and a great place to return to. Or, is it "to which to return"? Uhm. Doesn't matter, I follow Churchill's advice on prepositions.