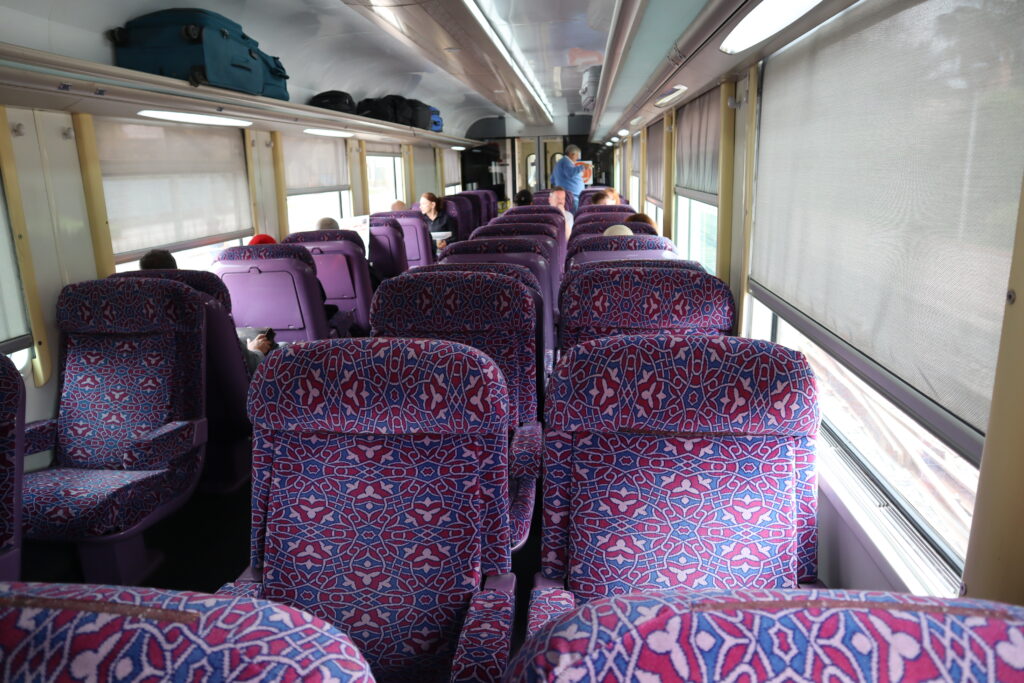 The train from Marrakech to Casablanca was good. It was no Austrian train, natürlich, but it was good. It departed on time. That's always a good sign. And it arrived only a few minutes late. Not bad. The first-class coach was comfortable and the ticket only cost $14. I could have saved a couple of dollars with a 2nd class ticket, but those coaches have bench seats and I'm a snob.
The problem with the Moroccan trains is that they don't serve the whole of the country. Basically, they serve the cities along the northern coasts and Marrakech. I read that the new train station in Marrakech was built to accommodate new rail lines serving the cities further south. So, that'll be nice.

From what I saw out the window, Morocco is dry and rocky, but still has plenty of farming and even some sheep. And, of course, donkeys. As I neared the Atlantic coast, I notice the fields becoming greener. Clearly there is a bit more water near the sea, plus the temperatures are 10 to 15F cooler.
I decided to spend a few days in Casablanca because flights out of Marrakech to (spoiler alert) all connected through Casablanca, so why not just go there.
Casablanca is a big city. The largest in Morocco. At least 3 million people, but a local claimed 8. Perhaps, it is best known for the Humphrey Bogart movie "Casablanca" which was filmed entirely in California. While in Morocco, you might want to stop by Rick's Cafe in Casablanca for a genuine Hollywood experience.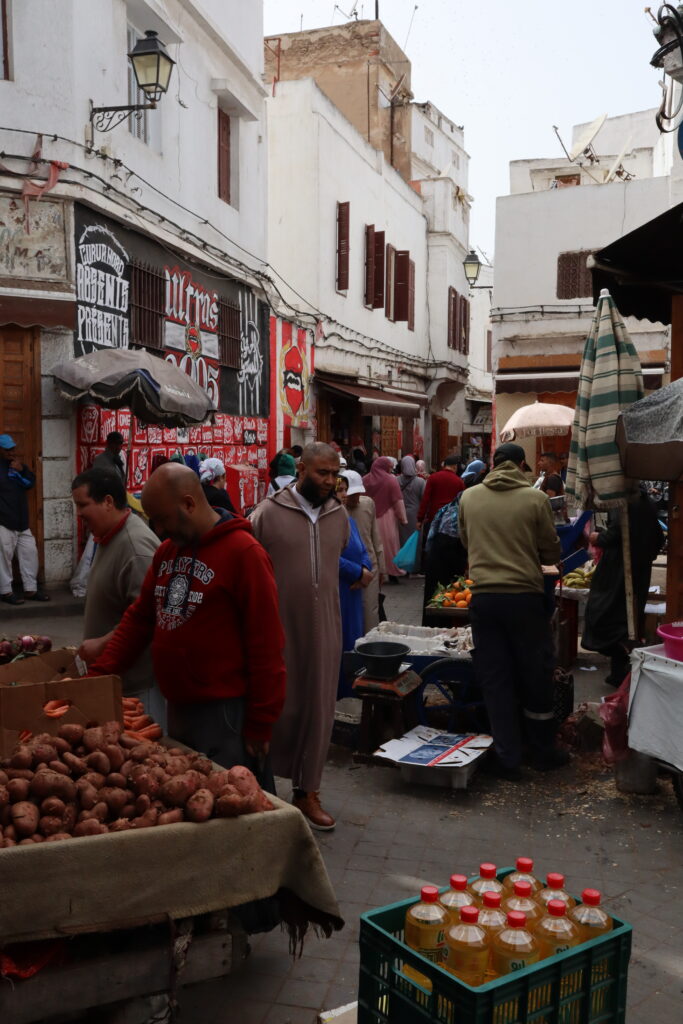 Casablanca, Morocco, is a major sea port and home to the largest Mosque in Africa, the Hassan II Mosque. What is immediately different about Casablanca (or as the cool kids say, Casa) compared to Marrakech, is the French influence. French is widely spoken and the architecture is mix of traditional Moroccan and European Art Deco. You won't see buildings with ship-like Art Deco forms that you will in Miami, but the buildings do have strong vertical elements and often rounded corners. Sadly, many of the older buildings are being demolished to make way for modern high-rises which lack Casa's historic style.
The food is strongly influenced by the sea.  Nuff said.  Of course, there is plenty of traditional Moroccan fare as well as exotic foreign cuisine such as KFC.  Unfortunately, I visited in the middle of Ramadan, so the dining options were limited.  I did treat myself to some fancy fare one evening—a large steak, half-bottle of surprisingly good Moroccan wine, and dessert—for under $30.  Delicious and decadent.
While Casa is a major city with airport, rail and port, it might be best to move on to less crowded locals.  Maybe get in some surfing or mountain climbing?