You want history?  Read any one of the other blogs about the Balkans.  Paleo…Iron…Rome…Ottoman (but just a smidge) …Austro-Hungarian…Yugoslavia…Croatia…War.  In the early 1990s, ethnic Serbs living in 'Croatia' rejected Croatian rule and fought to join with Serbia.  The fighting ending shortly after it started in 1991—that's is not to say it wasn't horrible—with a United Nations enforced cease fire in early 1992.  The Croatian forces bided their time, and in the summer of 1995 went on the offensive.  Serb nationalist forces were quickly routed, with Serbs fleeing to BiH and Serbia.  The war basically ended in the Fall of 1995.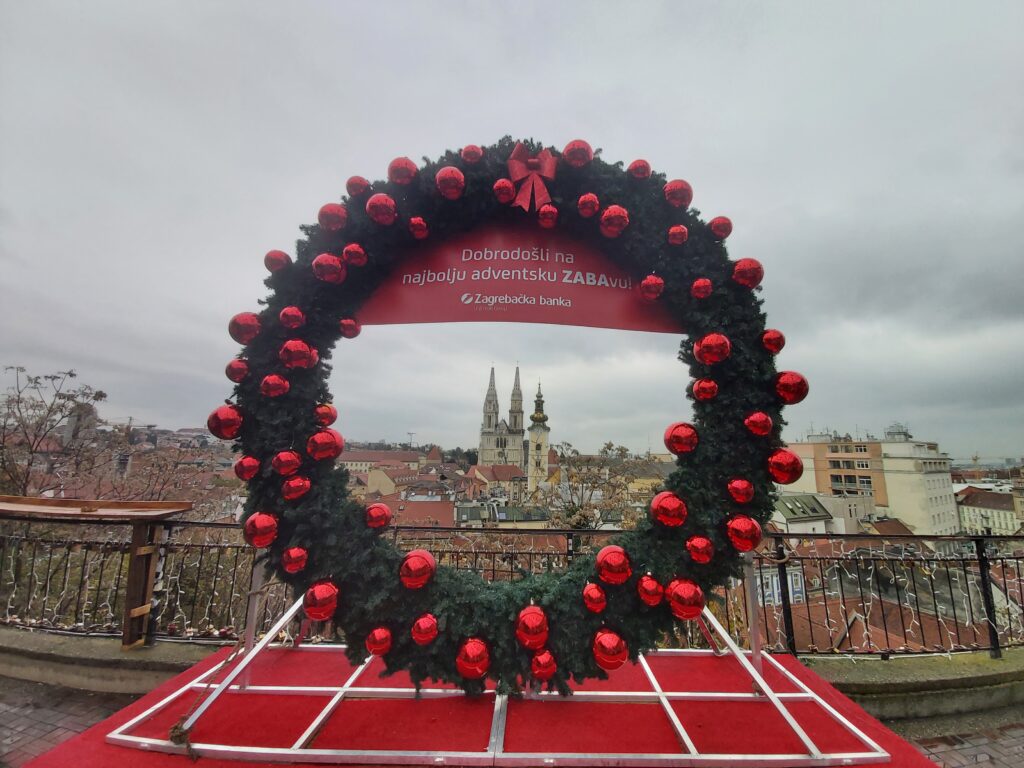 So, unlike Prestina and Sarajevo, Zagreb survived relatively unscathed. I was reliably informed that 'unscathed' is not a word to describe other parts of the country. Is this the natural state of a city on the winning side of a war?
Still, unscathed. At least until a major earthquake in 2020. Signs of structural damage and repairs can be seen across the city. And while there are plenty of old building in need of TLC, most places actually look pretty good. In fact, Croatia is moving closer to the EU by the minute: Eu membership in 2013; adopts the Euro as its currency AND joins the Schengen free-travel area in January, 2023.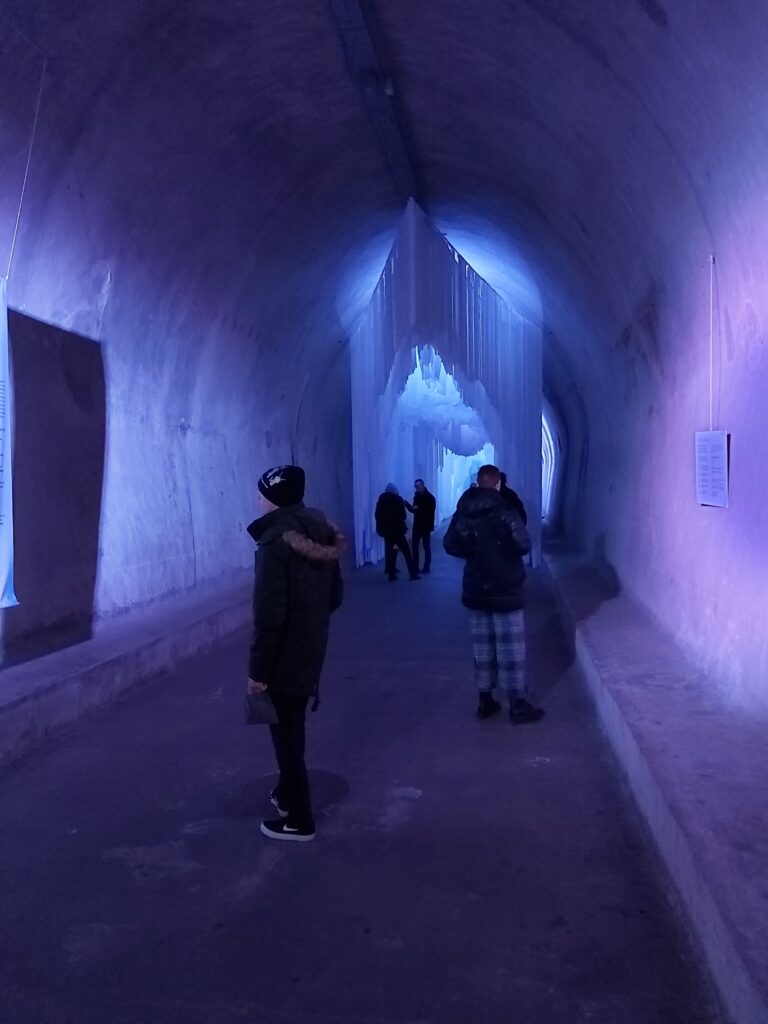 Architecture is decidedly European, that is to say Austro-Hungarian.  The city has a convenient mass transit systems of busses and trams, with stops at the train and bus stations.  It also has plenty of restaurants, cafes, bars and shops.  The old town, perhaps I should put that in quotes… The "old town" has almost none of those things.  It has government buildings, a couple of churches, a few restaurants and museums… but it is not the center of tourism.  That sits lower down the hill.  Underneath the hill, are a series of tunnels that, if nothing else, keep the peasants out of the old town… I mean, allow cross-town travel without hill climbing.  At least one tunnel hosts an art installation, "Polar Dream", where you are invited to make your New Year's wish. Wish fulfillment is not guaranteed, but my cup of "hot gin" was actually very nice. The "hot wine with gin" was even better!
Prices are higher than the other Balkan capital cities, but not outrageously so.  And the food is a bit more international that many Balkan capitals.  Being closer to "Europe" brings euro influence, for better or worse.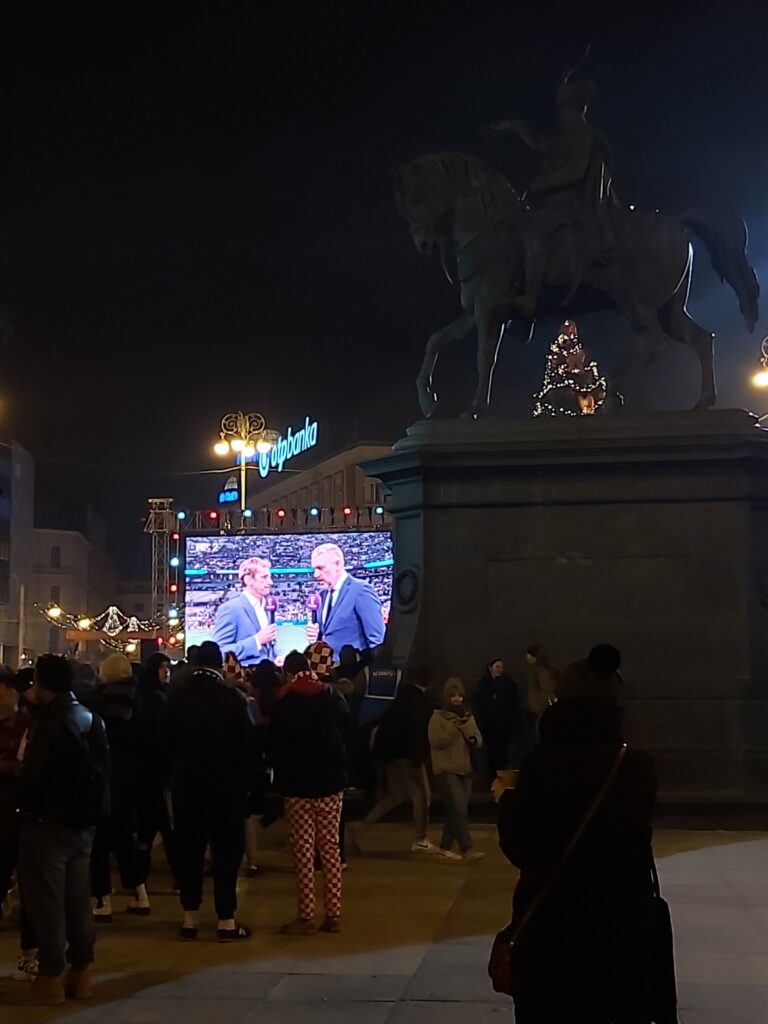 I visited during the World Cup, and the Croatian team was the focus of the sporting world (in Zagreb). People reserved tables in bars and restaurants and anywhere there was a television. They erected jumbotrons in plazas across the city, allowing fans to cheer on the team. When Croatia won its quarterfinals match—beating Brazil on penalties—everyone was surprised. Most gave a heartfelt cheer. Some sang songs. No one smashed up the joint. They have a long way to go, if they want to fit in with Europeans.
Folks gathered in the plazas again for the semifinals to watch Croatia destroy Argentina. That did not happen. Still no riots? Well done! Later, Croatia would beat Morocco to place third. Argentina took home the trophy.
Here's an interesting aside. You know the saying "good things come in small packages"? Well, in Croatia the saying is "the strongest poisons come in the smallest bottles". Fun right? I learned that tidbit from a rather diminutive young woman working in a café. I thanked her, tipped generously and left quietly.